While Euripides and Homer will never go out of style on school reading lists, students can complement their classics reading with a veritable smorgasboard of retellings of Greek mythology ranging from the hilariously snarky to the more solemn and faithful. Below is a brief list of some notable young adult novels that focus on Greek mythology and Ancient Greece.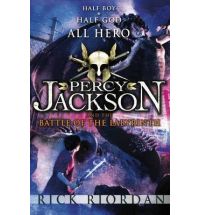 The Percy Jackson series by Rick Riordan
(see our reviews of Percy Jackson and the Sea of Monsters, Percy Jackson and the Titans Curse, and Percy Jackson and the Battle of the Labyrinth)
Blurb: The gods of Olympus are alive in the 21st Century. They still fall in love with mortals and have children who might become great heroes, but most of these children meet horrible fates at the hands of monsters by the age of twelve. Only a few learn the truth of their identity and make it to Half Blood Hill, a Long Island summer camp dedicated to training young demigods. Such is the revelation that launches young Percy Jackson on a quest to help his real father, Poseidon, avert a war among the gods.

__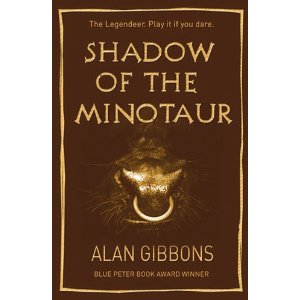 Shadow of the Minotaur by Alan Gibbons
Blurb: Real life or the death defying adventures of the Greek myths, with their heroes and monsters, daring deeds and narrow escapes which would you choose? For Phoenix its easy. He hates his new home and the new school where he is bullied. Hes embarrassed by his computer geek dad. But when he logs on to The Legendeer, the game his dad is working on, he can be a hero. He is Theseus fighting the terrifying Minotaur, or Perseus battling with snake-haired Medusa. It feels as though hes really there The Legendeer is more than just a game. Play it if you dare.

__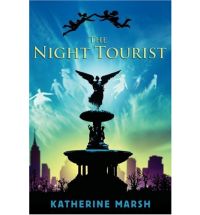 The Night Tourist by Katherine Marsh
Blurb: Jack Perdu, a ninth grade classics prodigy, lives his with father on the Yale University campus. Smart and introverted, Jack spends most of his time alone, his nose buried in a book. But one winter evening, a near-fatal accident changes Jacks life forever. His father sends him to see a mysterious doctor in New York Citya place Jack hasnt visited since his mother died there eight years ago. In Grand Central Terminal, he meets Euri, a girl who offers to show him the train stations hidden placesthe ones only true urban explorers really know about. Eight flights below the train station, however, Jack discovers more than just hidden tracks and mysterious staircases. He has stumbled upon New Yorks ghostly underworld. This, Jack believes, is his chance to see his mother again. But as secrets about Euris past are revealed, so are the true reasons for Jacks visit to the underworld.Masterfully told, The Night Tourist weaves Classical mythology together with New Yorks secret history and modern-day landscape to create a magical adventure, full of unexpected twists and page-turning action.
__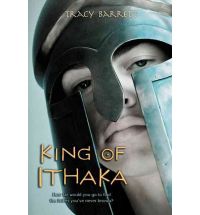 King of Ithaka'by Tracey Barrett
Blurb:'Telemachos has a comfortable life on his small island of Ithaka, where his mother Penelopeia keeps the peace even though the land has been without its king, his father Odysseus, since the Trojan War'began'many years ago.'But now the people are demanding a new king, unless Telemachos can find Odysseus and bring him home. With only a mysterious prophecy to guide him, Telemachos sets off over sea and desert in search of the father he has never known.
__
Oh. My Gods. and Goddess Boot Camp by Tera Lynn Childs
Blurb: A modern girls comedic odyssey in a school filled with the descendants of Greek gods.

When Phoebes mom returns from Greece with a new husband and moves them to an island in the Aegean, Phoebes plans for her senior year and track season are ancient history. Now she must attend the uberexclusive academy, where admission depends on pedigree, namely, ancestry from Zeus, Hera, and other Greek gods. Thats right, theyre real, not myth, and their teen descendants are like the classical heroes'supersmart and superbeautiful with a few superpowers. And now theyre on her track team! Armed only with her Nikes and the will to win, Phoebe races to find her place among the gods.
___
Blurb:'Dating in high school is like reality TV. It can get pretty surreal.'Between the strict social ladder (geeks lockers left, jocks to the right), and silly, pointless rules (no hand-holding, no kissing, no breathing!), high school is the single worst place to find a boyfriend. And Laura Sweeney is no exception. She hasnt had a date sincewell, ever.'Desperate times call for desperate measures. So Laura is calling in the big guns. She needs guidance. A proven get the guy strategy. Luckily she knows exactly the expert to call. Hes a matchmaking mastermind who actually has the bow and arrow to prove it. Lets just call himCupid.
___
Of Poseidon'by Anna Banks (see my review)
Galen is the prince of the Syrena, sent to land to find a girl he's heard can communicate with fish. Emma is on vacation at the beach. When she runs into Galen'literally,'ouch!'both teens sense a connection. But it will take several encounters, including a deadly one with a shark, for Galen to be convinced of Emma's gifts. Now, if he can only convince Emma that she holds the key to his kingdom . .
___
Juliet Dove, Queen of Love'by Bruce Coville
Blurb:'Shy Juliet Dove leaves Mr. Elives magic shop with Helen of Troys amuleta virtual man magnet. Juliet doesnt know what shes got, but soon every boy in town is swoony for her. Yet, much as shed like to lose all the unwanted attention, she cant: The amulet wont come off!
___
Waiting for Odysseus by Clemence McLaren
Four women.'Four stories.'One mans journey.'Odysseus. His epic tale has been told countless times, but rarely is it heard through the voices of the women who loved and served him. Penelope, Circe, Athena, Eurycleia: Theirs are the silent voices, the voices of longing, waiting, strength. They are the women who moved him and motivated him. And now they shed new light on his age-old journey.
__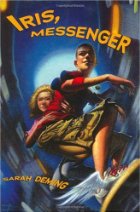 Iris, Messenger by Sarah Deming
Blurb: Dreamer Iris Greenwold doesnt care much for the real world. Its generally pretty disappointing: divorced parents, unsympathetic peers, and a middle school that is hell. But then, on her twelfth birthday, Iris mysteriously receives a copy of'Bulfinchs Mythology and discovers that'the entire pantheon of gods are living in the greater Philadelphia area. Poseidons running a clam shack, Aphrodites doing makeovers, Apollos playing tenor sax. . . .

Suddenly the day-to-day life Iris found so humdrum is rich with new meaning and excitement, and all her dreams'are not quite'what they seemed.
__
Pandora Gets Jealous'by Carolyn Hennesy
Blurb:'Pandora Atheneus Andromaeche Helena (or Pandy for short) has the perfect prop for her school project: a box given to her father by Zeus himself. Pandy knows the box must never be opened, but of course accidents happen and soon seven forms of evil and misery have escaped. Now it's up to Pandora to capture all seven'starting with jealousy'or go down in history as the girl who ruined the world.
See also:
__
Temping Fate'by Esther Friesner
Until she stumbled upon the Divine relief temp Agency, ilana Newhouse was having a hard time finding a summer job. Apparently, a t-shirt that reads 'orC: the other green Meat' isn't appropriate for an interview. but when she reports for her first day as a temp, ilana discovers why Divine relief isn't shy about hiring someone a little left of ordinary. ilana is temping for the extraordinary greek mythological goddesses, the Fates. the three Fates are responsible for spinning, measuring, and cutting all the life-threads on the planet. ilana will be working'literally'with life and death. Now her summer is going to be less about surviving a stuffy office and more about avoiding a catastrophe!
__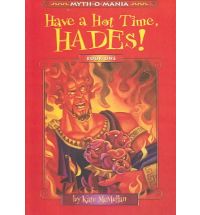 Have a Hot Time, Hades! by Kate McMullan
Blurb: Dads gut was so big that it wasnt crowded, even with the five of us down there. Of course, every once in a while, we got on one anothers nerves. Poseidon was always trying to organize swimming meets. Hestia was always tidying up the place. Hera was the bossy one, always telling the rest of us what to do. But Demeter was definitely the weirdest. She was always going on and on about wanting to plant a little vegetable garden.But, hey, we were family.We all grew up in Dads belly together.When Hades and his siblings were born, their father, Cronus, Ruler of the Universe, swallowed them whole just because of a prophecy that said one of his children would be mightier than he was. Can Hades and his brothers and sisters overthrow their big, bad dad and take over the universe? Its sure to be a hot time, Hades!

__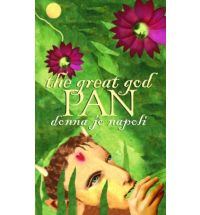 The Great God Pan by Donna Jo Napoli
Blurb: Pan, both goat and god, is a curious being who roams nature searching, wondering, and frolicking with maenads and satyrs. He plays melodies on his reed flute, wooing animals to listen. He is a creature of mystery and delight. One day in his travels, Pan meets Iphigenia, a human raised as the daughter of King Agamemnon and Queen Clytemnestra. Pan is captivated by the young princess. Set against a landscape of myth and legend, Napoli's latest tale is a love story wrought with sincere emotion and all that is great about the Gods.

__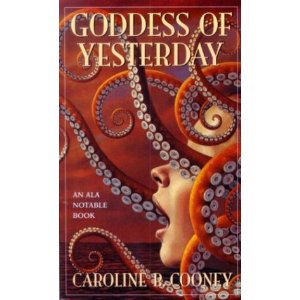 Goddess of Yesterday by Caroline B Cooney
Blurb: The cherished daughter of the chief of a tiny, nameless island in the Aegean, Anaxandra is taken as hostage by King Nicander, and brought to his home as companion to his daughter Callisto. When pirates attack Nicanders island, Anaxandra the lone survivor is taken in by King Menelaus of Sparta, who believes she is the Princess Callisto. In the court of Menelaus and his gorgeous but cruel wife, Helen, Anaxandra has a heart-poundingly immediate view of the shocking events set in motion when Paris, a handsome prince of Troy, comes to pay a visit. Spirited off to Troy itself in place of Helens daughter Hermione, Anaxandra plays a small but crucial role in the first few days of an epic war and makes peace, at last, with her stolen identity. '(Publishers weekly)

__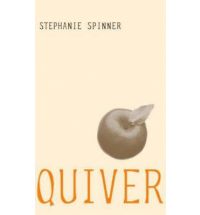 Blurb: Spinner 'retells the classical legend of Atalanta, abandoned in the woods as a baby because of her gender. Saved by the goddess Artemis the Huntress, Atalanta grows up to become a talented archer and the swiftest of mortals; grateful, she swears her loyalty to the goddess and vows to stay chaste. As the book opens, she is the only female hunting for the Calydonian boar, and the first to draw its blood (though, again due to gender, this feat earns her more trouble than honor). Spinners pacing is somewhat awkward (the story takes too long to unfold, and the conclusion seems rushed), and the large cast is hard to keep straight, but Atalanta has depth as a strong, female protagonist who not only defeats men but who also trusts herself. Shortly after the hunt, Atalanta learns that she is the daughter of King Iasus; he is dying, lacking an heir, and demands that she marry and produce one. To adhere to her vows of chastity, she offers the king a compromise: she agrees to marry a suitor who beats her in a race; otherwise, he must be killed. Of course she wasnt counting on Aphrodites meddling, or being shot in the heart by Eross love arrow. '(Publishers weekly)

__
Nobodys Princess and Nobodys Prize by Esther M Friesner
Blurb: She'is beautiful, she'is a princess, and Aphrodite'is her favorite goddess, but something in Helen of Sparta just itches for more out of life. Not one to count on the gods'or her looks'to take care of her, Helen sets out to get what she wants with steely determination and a sassy attitude. That same attitude makes Helen a few enemies'such as the self-proclaimed son of Zeus Theseus'but it also intrigues, charms, and amuses those who become her friends, from the famed huntress Atalanta to the young priestess who is the Oracle of Delphi.

__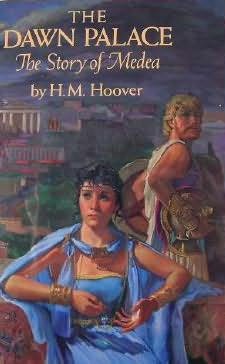 Blurb: Medea loves Jason from the moment she sets eyes on him; Jason, who believes that Medea is a powerful witch, is eager for her aid in securing the Golden Fleece. He swears to marry Medea and cherish her. Medea will do anything for her husband, even engineering a murder. But he later dismisses his sacred oath to her and divorces her. This engrossing retelling of Medeas story is filled with powerful ideasthe author strongly depicts the life of a well-educated woman in a society that placed females on a level approximating that of slaves. Medeas changes in fortune are viewed not as an isolated incident, but rather as a part of the demise of matriarchal rule and the victory of male-dominated religions over the worship of the Great Mother Goddess. (from Publishers weekly)

__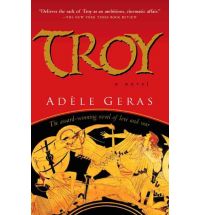 Blurb: The classic struggle between Greece and Troy brought to life by a panoramic chorus of voices both humble and high, human and divine.'The siege of Troy has lasted almost ten years. Inside the walled city, food is becoming scarce and the death toll is rising. From the heights of Mount Olympus, the Gods keep watch.'But Aphrodite, Goddess of Love, is bored with the endless, dreary war, and so she turns her attention to two sisters: Marpessa, who is gifted with God-sight and serves as handmaiden to Helen, the most beautiful woman in the world; and Xanthe, who is kind and loving and tends the wounded soldiers in the Blood Room. When Eros fits an arrow to his silver-lit bow and lets it fly, neither sister will escape its power. (Goodreads)

__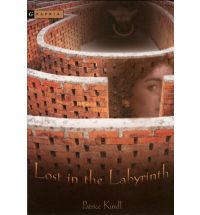 Lost in the Labyrinth by Patrice Kindl
Blurb: Set in Crete, the story up-ends tradition, in which Ariadne achieves a tragic glory for helping the Greek hero Theseus slay the Minotaur. Kindl taps Ariadnes younger sister, Princess Xenodice, to narrate. Where this Ariadne is ruthless, like their stepmother, Queen Pasiphae, who rules over matriarchal Crete, Xenodice is kindhearted. She feels protective of her half-brother Asterius, the much-feared Minotaur who is kept in a separate chamber of the labyrinth where the royal family resides. While most people consider Asterius a monster, the princess grows deeply troubled when she learns that Ariadne and Ariadnes lover, Theseus, are conspiring to kill him. Then Xenodice discovers that she and her good friends Daedalus and Icarus also may be in danger. The author nimbly reweaves classical motifs while vividly conjuring an ancient world. (Publishers Weekly)
___________________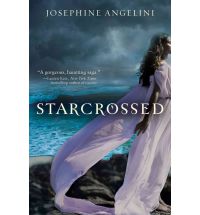 Starcrossed by Josephine Angelini (see our review)
Blurb: How do you defy destiny?'Helen Hamilton has spent her entire sixteen years trying to hide how different she is'no easy task on an island as small and sheltered as Nantucket. And its getting harder. Nightmares of a desperate desert journey have Helen waking parched, only to find her sheets damaged by dirt and dust. At school shes haunted by hallucinations of three women weeping tears of blood . . . and when Helen first crosses paths with Lucas Delos, she has no way of knowing theyre destined to play the leading roles in a tragedy the Fates insist on repeating throughout history.'As Helen unlocks the secrets of her ancestry, she realizes that some myths are more than just legend. But even demigod powers might not be enough to defy the forces that are both drawing her and Lucas together'and trying to tear them apart.
_________________________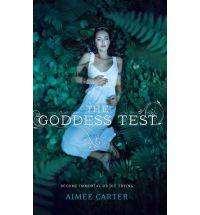 The Goddess Test by Aimee Carter
Blurb: Its always been just Kate and her mom'and her mother is dying. Her last wish? To move back to her childhood home. So Kates going to start at a new school with no friends, no other family and the fear her mother wont live past the fall.'Then she meets Henry. Dark. Tortured. And mesmerizing. He claims to be Hades, god of the Underworld'and if she accepts his bargain, hell keep her mother alive while Kate tries to pass seven tests.'Kate is sure hes crazy'until she sees him bring a girl back from the dead. Now saving her mother seems crazily possible. If she succeeds, shell become Henrys future bride, and a goddess.
___________________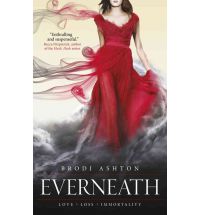 Blurb:'Last spring, Nikki Beckett vanished, sucked into an underworld known as the Everneath. Now she's returned'to her old life, her family, her boyfriend'before she's banished back to the underworld . . . this time forever. She has six months before the Everneath comes to claim her, six months for good-byes she can't find the words for, six months to find redemption, if it exists.'Nikki longs to spend these precious months forgetting the Everneath and trying to reconnect with her boyfriend, Jack, the person most devastated by her disappearance'and the one person she loves more than anything. But there's just one problem: Cole, the smoldering immortal who enticed her to the Everneath in the first place, has followed Nikki home. Cole wants to take over the throne in the underworld and is convinced Nikki is the key to making it happen. And he'll do whatever it takes to bring her back, this time as his queen.'As Nikki's time on the Surface draws to a close and her relationships begin slipping from her grasp, she is forced to make the hardest decision of her life: find a way to cheat fate and remain on the Surface with Jack or return to the Everneath and become Cole's queen.
______________________________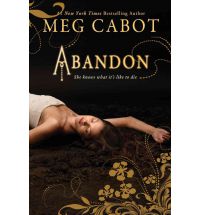 Blurb: Though she tries returning to the life she knew before the accident, Pierce cant help but feel at once a part of this world, and apart from it. Yet shes never alone . . . because someone is always watching her. Escape from the realm of the dead is impossible when someone there wants you back.'But now shes moved to a new town. Maybe at her new school, she can start fresh. Maybe she can stop feeling so afraid.'Only she cant. Because even here, he finds her. Thats how desperately he wants her back. She knows hes no guardian angel, and his dark world isnt exactly heaven, yet she cant stay away . . . especially since he always appears when she least expects it, but exactly when she needs him most.'But if she lets herself fall any further, she may just find herself back in the one place she most fears: the Underworld.
___________________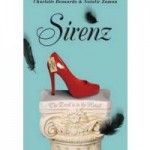 Sirenz by Charlotte Bennardo and Natalie Zaman
'ickering frenemies Meg and Shar are doing some serious damage at a midnight sample sale when they find themselves arguing over a pair of shoes with fatal consequences. One innocent bystander later, the girls are suddenly at the mercy of Hades the god of the underworld himself. To make them atone for what theyve done, Hades forces the teens to become special-assignment Sirens, luring to the Underworld any individual whose unholy contract is up. But just because they have an otherworldly part-time job now doesnt mean Meg and Shar can ignore lifes drudgeries (work) or pleasures (fashion!). Finding that delicate balance between their old and new responsibilities turns out to be harder than they expected, especially when an entire pantheon of Greek deities decides to get involved. Then theres the matter of the fine print in their contracts.
_________________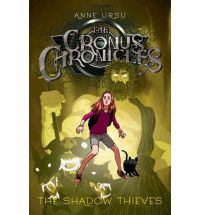 The Shadow Thieves'by Anne Ursu
Something extraordinary is about to happen to Charlotte Mielswetzski.
Blurb:'Its not the very cute kitten that appears out of nowhere. Its not the arrival of her cousin Zee, who believes hes the cause of a mysterious sickness that has struck his friends back in England. And its not the white-faced, yellow-eyed men in tuxedos who follow Charlotte everywhere. Whats so extraordinary is not any one of these things. Its'all'of them. When Charlottes friends start to get sick, Charlotte and Zee set out to find a cure. Their quest leads them to a not-so-mythical Underworld, where they face Harpies that love to rhyme, gods with personnel problems, and ghosts with a thirst for blood.'Charlotte and Zee learn that in a world overrun by Nightmares, Pain, and Death, the really dangerous character is a guy named Phil. And then they discover that the fate of every person living'and'dead is in their hands.
See also:
_________________
Olympia Heights: The Pantheon by Amy Leigh Strickland
They say that lightning never strikes the same place twice, but for Zach Jacobs, that just isn't true. It's hard enough being seventeen juggling school, football, friends, and teenage romance but Zach's about to find out just how complicated it can get when he begins to suspect that maybe he was the lightning. Teenage woes hardly seem significant when you've got lightning shooting from your fingertips and a couple of murderous Titans trying to settle an ancient score.
__________________
In Donna Jo Napolis beautiful prose, the tragic love story between a mermaid and a mortal comes to life for young readers. When Sirena meets Philoctetes, Hercules friend, she falls in love. But the young warrior must return home to fight the Trojan War and leave his magical love behind.
__________________
Radiant Darkness by'Emily Whitman
He smiles. Hello.
Its a deep voice. I can feel it reverberate in my chest and echo all the way down to my toes.
I know I should leave, but I dont want to. I want to keep my senses like this forever. Im all eye, all ear, all skin.
Persephone lives in the most gorgeous place in the world. But her mothers a goddess, as overprotective as she is powerful. Paradise has become a trap. Just when Persephone feels theres no chance of escaping the life thats been planned for her, a mysterious stranger arrives. A stranger who promises something more'something dangerous and exciting'something that spurs Persephone to make a daring choice. A choice that could destroy all shes come to love, even the earth itself.
In a land where a singing river can make you forget your very name, Persephone is forced to discover who'and what'she really is.
_________________
Psyche in a Dress'by Francesca Lia Block
But this is what
I could not give up:
I could not give up myself
Psyche has known Love'scented with jasmine and tasting of fresh oranges. Yet he is fleeting and fragile, lost to her too quickly. Punished by self-doubt, Psyche yearns to be transformed, like the beautiful and brutal figures in the myths her lover once spoke of. Attempting to uncover beauty in the darkness, she is challenged, tested, and changed by the gods and demons who tempt her. Her faith must be found again, for if she is to love, she must never look back.
__________________
The Crown of Zeus'by Christine Norris
Thirteen-year-old Megan Montgomerys world is falling apart. Her fathers promotion means leaving her whole life in New York behind. She finds herself transplanted to a huge house in the English countryside, with no one for company but the distant staff. Her new school only adds to her miseryneither the girls nor the teachers seem to like her. Then Megan meets three girls who actually talk to her instead of about her, and at first she thinks things are getting better. The girls seem more interested in the strange rumors that the house is haunted. Megan invites them to sleep over for the weekend. A discovery of a cryptic poem, a key and a diary written by the builder of the manoran eccentric archaeologistturns the sleepover into a treasure hunt. Clues lead the girls to believe the Parthenon holds a great secretand suddenly they find themselves sucked into one mans version of Ancient Greece. The only way home is to find an object thought to be mere legend. If they survive that long.
_________________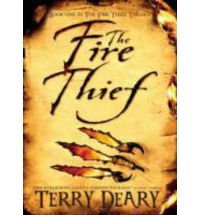 The Fire Thief'by Terry Deary
Blurb:'Prometheus is on the run from an avenging eagle and finds himself escaping to Eden City in 1858. His friend Jim is a young orphan and petty criminal who relieves the wealthy of their worldly possessions. But two fugitives together means double trouble as the frenetic action jumps from Mount Olympus to the seedy taverns of Dickensian Eden City.
See also: