Grace by Elizabeth Scott giveaway (US, ends 22 Sep
Clockwork Angel by Cassandra Clare giveaway (world, ends 20 Sep)
Black Dagger Brotherhood series giveaway (US, Canada, ends 12 Sep)
Alpha by Rachel Vincent giveaway (world, ends 20 Sep)
The Amaranth Enchantment by Julie Berry giveaway (US, Canada, ends 13 Sep)
Huge YA and romance giveaway (US, ends 12 Sep)
Home for Broken Hearts by Rowan Coleman giveaway (US, ends 23 Sep)
Sin Undone by Larissa Ione giveaway (US, Canada, ends 20 Sep)
Black Son by Graham Brown giveaway (US, Canada, ends 23 Sep)
Imager by LE Modesitt Jr giveaway (Aus, ends 17 Sep)
Aristobrats by Jennifer Solow giveaway (US, ends 24 Sep)
Over the Moon by Diane Daniels giveaway (US, ends 15 Sep)
The Iron Daughter by Julie Kagawa giveaway (world, ends 19 Sep)
Guardians of Ga'Hoole by'Kathryn Lasky'giveaway (US, ends 24 Sep)
So Not Happening by Jenny B Jones giveaway (world)
Blind Mans Alley by Justin Peacock giveaway (US, ends 26 Sep)
4 book YA giveaway (world, 12 Sep)
Brayans Gold by Peter V Brett giveaway (world)
Blue Diablo and Hell Fire by Ann Aguirre giveaway (UK, ends 13 Sep)
The Fall by Guillermo del Toro giveaway (US, ends 14 Sep)
The Duff and Hate List giveaway (US, ends 17 Sep)
The Duff, Will Grayson Will Grayson and Mockingbird giveaway (US, ends 24 Sep) new!
If weve missed your giveaway, or youd like to get in touch about having Read in a Single Sitting host a giveaway on your behalf, feel free to leave a comment, or send us an'email.
____
Have you seen our most recent posts?
Lists:
List: books to read after Harry Potter
New Releases: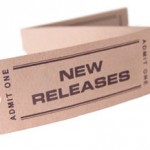 Reviews:
Ondine by Ebony McKenna Rating:





Kiki Strike by Kirsten Miller Rating:





Sunset Oasis by Bahaa Taher Rating: